This tiny baby was born after only 24 weeks. Her name is Francesca, and she weighed less than two pounds at birth. Being born so small and so early, no one thought she would survive. It is a good thing no one told Francesca that – she defied all the odds and survived. It wasn't easy, though.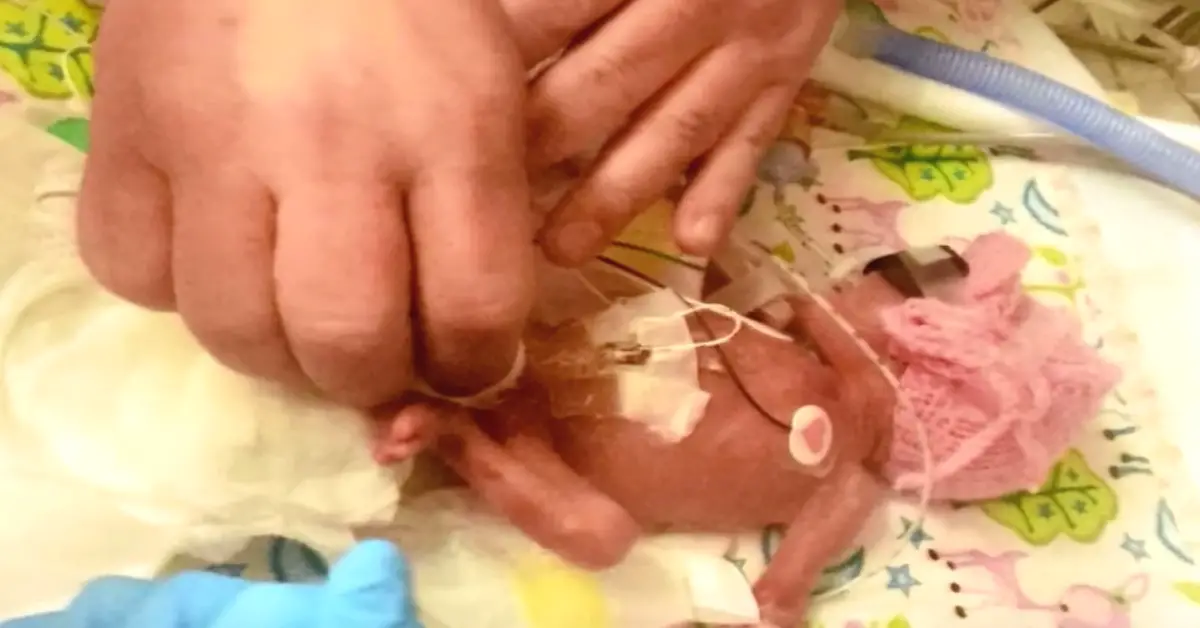 In the UK, 24 weeks is the cut off for abortions. At that age, infants are not viable. If Francesca had been born just 48 hours earlier – she may not have survived.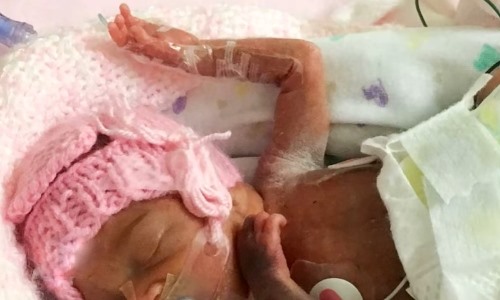 source
She is a happy, chubby baby!